GUIDED TOUR AROUND VILNIUS UNIVERSITY ENSEMBLE AND THE LIBRARY
Date: August 26, 2022 (Friday)
Time: 18:00 - 20:00
Duration: 2 hours
Price: Free of charge (pre-registration is required)
Minimum group: 5
Meeting point: entrance of Vilnius University central building
Tickets: please reserve your ticket while registering to the meeting online
Vilnius University Library, founded in 1570, has remained in its authentic place up to now. Together with all the buildings and courtyards of the old University, it composes a uniform, spectacular and unique architectural ensemble of Vilnius Old Town, representing the history of Lithuanian science and culture progress.
Sites:
White Hall

Franciszek Smuglewicz Hall

Joachim Lelewel Hall

The Grand Courtyard

Observatory

Mathias Casimir Sarbievius Courtyard

Church of Sts. Johns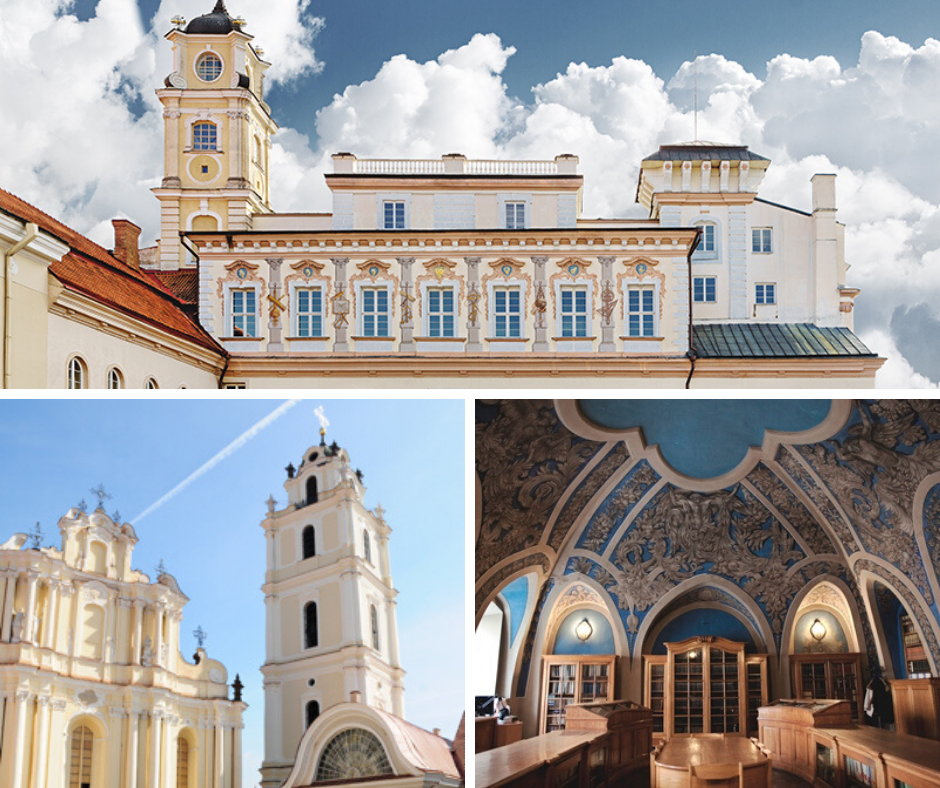 VILNIUS CITY WALKING TOUR
Date: August 28, 2022 (Sunday)
Time: 18:00 - 20:00
Duration: 2 hours
Price: Free of charge (pre-registration is required)
Minimum group: 5 people
Tickets: please reserve your ticket while registering to the meeting online. The number of tickets is limited to 20 per each tour, so in total 40 people can register.

OPTION 1:
Vilnius walking tour - by a local (Prof. Rimantas Jankauskas)
Meeting point: Gates of Dawn, Ausros Vartu str. 14, Vilnius
We would start from the medieval wall and finish the tour in the heart of Vilnius, the Cathedral. Entering through the Gate of Dawn, we will wander further down: Aušros Gate Chapel, Orthodox and Unite churches, the Street of Horses, the Town hall, the old Jewish quarter, St John's and Literate streets, Bernardine and St Anne's churches, Bernardine park, and reach the Cathedral... We may improvize! Take comfortable shoes for cobbled pavement, and welcome to Lithuanian Vilnius, Polish Wilno, Russian Vilna, Jewish Vilne!

OPTION 2:

Vilnius walking tour - by a foreigner (Dario Piombino-Mascali)
Meeting point: main entrance to Cathedral in Cathedral square
An emotional tour that will begin in the heart of the city, Cathedral square, once seat of the political and religious power, and will proceed towards the Town hall, commenting on the extraordinary architectural heritage in eclectic, art nouveau, and even brutalist style. After a brief inspection of the romantic three religions' corner, we will reach the Republic of Užupis, Vilnius' art district, to visit the famous Bernardines' cemetery and eventually stop in the trendy Paupys market for celebrating paleopathology together with a beer!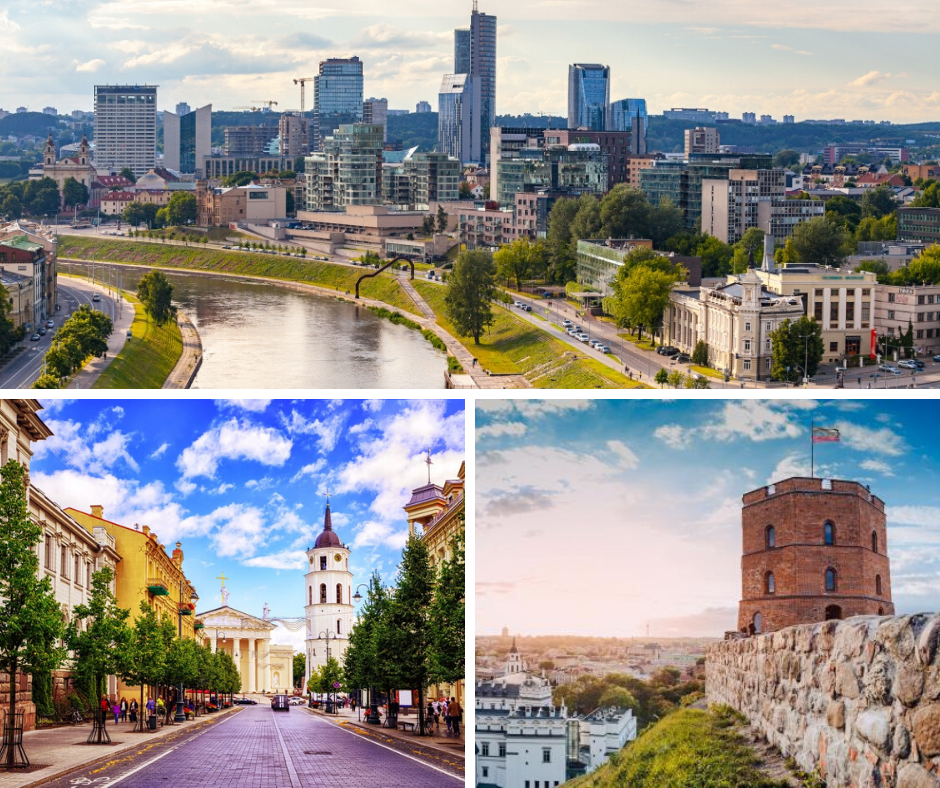 TRAKAI TOUR: LAKE RESORT WITH A GOTHIC INSULAR CASTLE
Date: August 29, 2022 (Monday)
Time: 09:00 - 14:00
Duration: 5 hours
Price: 50 Eur
Price includes: transfer from and to Vilnius, entrance ticket to Trakai Castle, 1 hour boat trip, light lunch (2 "kibinai" with broth), guide.
Number of participants: a minimum group of 15 people must join the tour
Tickets: please buy the tickets HERE until August 10, 2022.


Tour agenda:
09:00 - Departure from Radisson Blu Lietuva (outside the main hotel entrance)
10:00 - Guided excursion in Trakai castle
11:00 - Short walk around the souvenir market by the lake
11:30 - Boat trip on the lake Galve with light lunch
12:45 - Departure to Vilnius
13:45 - Arrival to Radisson Blu Hotel Lietuva
Trakai – the former capital of the Grand Duchy of Lithuania – is a small town located about 28 km from Vilnius. Situated in a picturesque lakeside area it is one of the most popular tourist attractions of the country. You'll get an up-close look at Eastern Europe's only insular castle and learn why it's remained one of the most-visited historical sites in Lithuania. Lake Galve has 22 islands and one of them houses Trakai castle – you will get a chance to see it from the deck of a boat while enjoying a lovely summer breeze and tasting 'kibinai'. Professional local guide will also provide you with the history of Karaites—a Turkish ethnic group that is the country's smallest minority, with fewer than 300 members living in the nation. The tour concludes with a return trip to Vilnius.