GUIDED TOUR AROUND VILNIUS UNIVERSITY ENSEMBLE AND THE LIBRARY
Date: August 26, 2022 (Friday)
Time: 18:00 - 20:00
Duration: 2 hours
Price: Free of charge (pre-registration is required)
Minimum group: 5
Meeting point: entrance of Vilnius University central building
Vilnius University Library, founded in 1570, has remained in its authentic place up to now. Together with all the buildings and courtyards of the old University, it composes a uniform, spectacular and unique architectural ensemble of Vilnius Old Town, representing the history of Lithuanian science and culture progress.
Sites: White Hall ● Rector's Hall ● Joachim Lelewel Hall ● The Grand Courtyard ● Observatory ● Church of Sts. Johns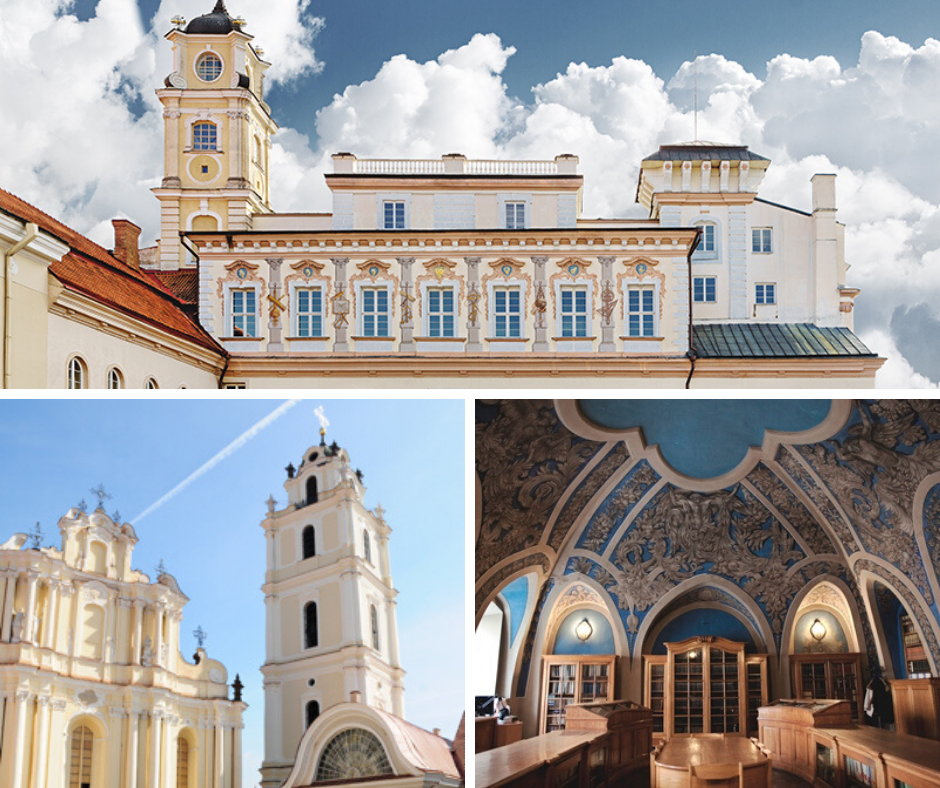 VILNIUS CITY WALKING TOUR
Date: August 27, 2022 (Saturday)
Time: 18:00 - 20:00
Duration: 2 hours
Price: 20 Eur
Minimum group: 1
Meeting point: entrance of Vilnius University central building
Vilnius – the city born from the legend of Iron Wolf, famous for unique variety of architectural heritage and European capital of culture in 2009, invites you to take part in a walking tour around the Old Town of Vilnius, which was inscribed on the UNESCO World Heritage List.
Sites: Cathedral, the Cathedral Square ● Monument to Grand Duke Gediminas ● Grand Dukes Palace, Lower Castle ● Gediminas Tower of the Upper Castle ● Presidential Palace ● Vilnius University ● Amber Museum – Gallery ● St. Michael's Church ● St. Anne's Church and Bernardines ● Town Hall and Town ● Hall Square ● St. Casimir's Church ● Basilian Gates ● Orthodox Church of the Holy Spirit ● St. Theresa's Church ● Gates of Dawn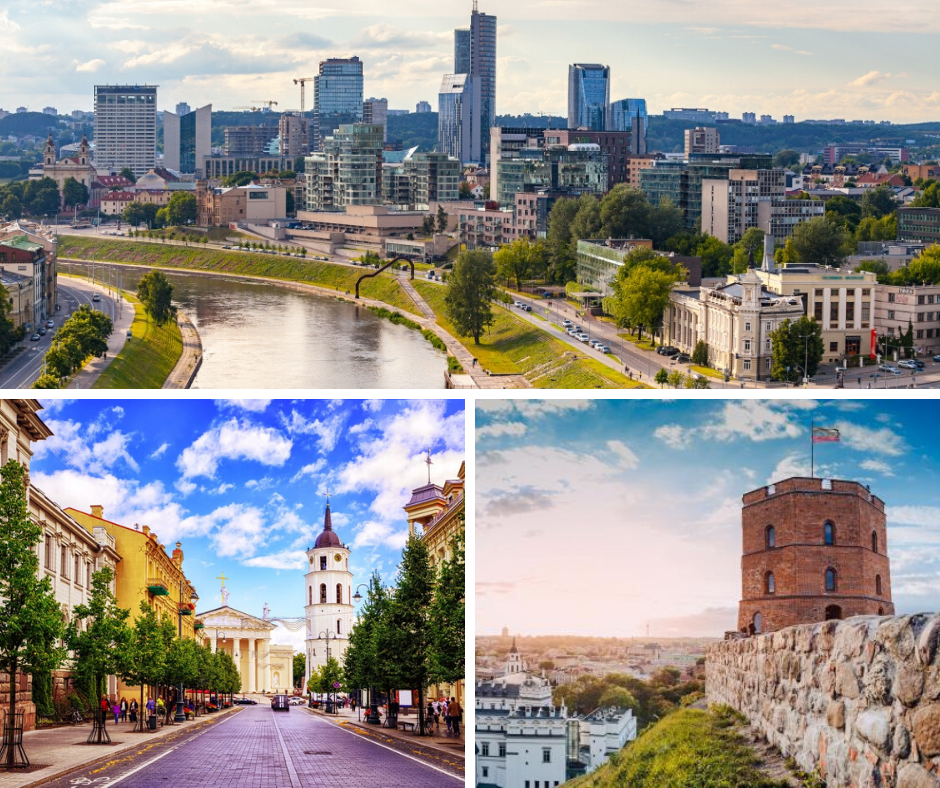 TRAKAI TOUR: LAKE RESORT WITH A GOTHIC INSULAR CASTLE
Date: August 29, 2022 (Monday)
Time: 09:00 - 13:00
Duration: 4 hours
Price: 50 Eur (tasting of 2 "kibinai" and broth is included in the price)
Number of participants: a minimum group of 15 people must join the tour
Trakai – the former capital of the Grand Duchy of Lithuania – is a small town located about 28 km from Vilnius. Situated in a picturesque lakeside area it is one of the most popular tourist attractions of the country. You'll get an up-close look at Eastern Europe's only insular castle and learn why it's remained one of the most-visited historical sites in Lithuania. Professional local guide will also provide you with the history of Karaites—a Turkish ethnic group that is the country's smallest minority, with fewer than 300 members living in the nation. Your tour concludes with a return trip to Vilnius in air-conditioned comfort.
Tasting of "kibinai", traditional karaites pastry is included in the price.